Namaha es una palabra en sánscrito que significa "no yo" o "no se trata de mí".
Refleja la noción de que el yogui no tiene el control de su vida o del universo y que se somete a un poder superior o al Yo superior. Namaha se usa en mantras y shlokas.
En yoga, cantar un mantra es una práctica que los yoguis utilizan para concentrarse en un pensamiento y / o calmar la mente en meditación. Cuando namaha es parte de un mantra, le recuerda al yogui que él / ella es parte del universo y gana la paz solo eliminando el enfoque de él / ella.
Fuente: Yogapedia
Mientras se hospeda en NAMAHA, disfrute de clases privadas de yoga en nuestra área de piscina.

Rodeado de árboles centenarios, puede compartir una sesión de yoga y meditación guiada por Rosemarie, una experimentada instructora de yoga que conducirá la clase de yoga y meditación.


---

---

$20.- 1 o 2 personas

---

1 1/2 hora clase privada con yoga mat

Si te hospedas en el área de Nosara o Guiones, experimenta NAMAHA, sanación con sonidos.

En un área aislada donde predomina la selva tropical, relájese y disfrute de esta experiencia de sanación con sonido guiada por Rosemarie, una curandera experimentada, especializada en técnicas de sonido entre otras.


---

---

$160.- Sesión privada

---

3 horas de sesión explicada

Rose es una maestra de reiki certificada que te ayudará a entender este arte antiguo.

Mientras se hospeda en Nosara o Guiones en Costa Rica, puede aprender sobre esta antigua práctica con una de las personas más experimentadas en esta disciplina en esta área.

---

---

$160.- Sesión privada

---

3 horas de sesión explicada

Mientras disfrutas de tu estadía en Nosara o Guiones, alinea tus chakras.

Este taller dura 3 horas, a veces más … Prepárate para relajarte y aprender sobre este arte antiguo y cómo afecta tu vida. Rosemarie también tiene una larga experiencia en este campo.


---

---

$160.- Taller privado

---

3 horas de taller interactivo
Alineación Quantum Flow
...con el archivo Quantum de infinitas posibilidades.
Nos alineamos con el divino por medio de la respiración, sonido y movimiento. Soy certificada en Quantum Flow con Juan Pablo Barahona.
---
Sanación con sonidos
Utilizamos los poderes curativos de los sonidos con cuencos tibetanos.
---
Masaje terapéutico
Con mis años de experiencia como masajista conozco lo que el cuerpo necesita.
Recibí entrenamiento como masajista terapéutica en Hawaii. -El aprender nunca termina-
---
Terapias combinadas - Precios $80/hora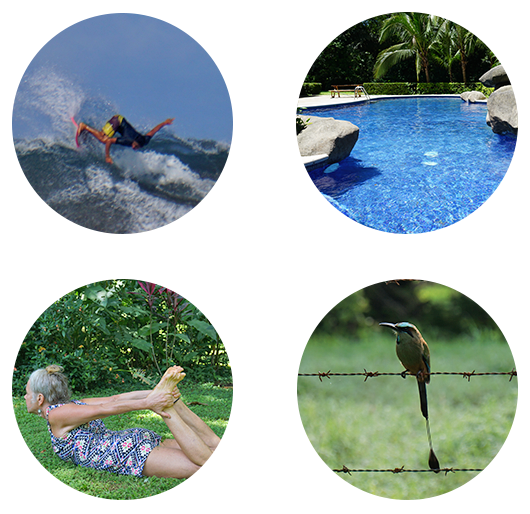 RECOMENDADOS
Permíteme ayudarte a planear
tus vacaciones perfectas
---
He vivido en Costa Rica durante los últimos 15 años ... He vivido en diferentes lugares y elegí Nosara como mi lugar especial. Conozco los alrededores y me encanta surfear y disfrutar de las ventajas de vivir en Costa Rica; así que sé dónde ir a ver a las tortugas anidando, o dónde están las buenas olas, lecciones de surf y también todas las actividades de yoga y sanación en servicios.
---
Nosara ha tenido un crecimiento sostenido en los últimos 10 años y tiene muchas atracciones, que dependen principalmente de nuestro increíble clima, la naturaleza y la vida silvestre; éstos se pueden disfrutar mejor con buena planificación y alguna información útil. Puedo ayudar a que te diviertas con un presupuesto razonable. Te conecto con excursiones a caballo, excursiones en cuadraciclo, alquiler de bicicletas, transporte terrestre, etc.
Es mi 4ta vez en Nosara y nunca había disfrutado tanto mi estancia, cada día fue perfecto y Rosemarie es una persona fantástica, tiene mucha energía positiva y es muy atenta. La verdad es un lugar súper recomendado y no dudaría volver ahí. De esos lugares y personas de los que cuesta despedirse!

When I met Rose, I was unsure how to move past a recent loss. She gave me a healing session and channeled some important words that I would live by and wholeheartedly believe with every cell in my being because I felt what she said was pure radiant truth. Because of this transformational experience, she provided me, I was able to take my existence to the next realm and break several karmic patterns that were not serving me. I am so grateful for Rose and her ability to connect to spirit because it's earth angels like her that create divine hope. She planted a seed inside of my being and in turn, my life became abundant instead of empty. I love you, Rose!

I received so much from my massage/energy work and quantum flow with Rose. Rose is a true medicine woman. Her devotion is a powerful activation- you feel the pure channel that she is. Her massages are one of a kind because she integrates energy work, primal sound, and deep attunement to what your soul needs. You can feel the sincerity of her heart as she clears your feel and pours her entire being into your soma.

She facilitates an amazing session that combines body work, energy clearing, sound healing, quantum flow and intuitive coaching. She has such a soft, authentic, loving energy. I felt a strong shift in my energy after my session with her and I highly recommend this transformative session to anyone seeking a unique experience.

Rosemarie is a wonderfull woman, the most positive woman I ever met. My boyfriend and I really enjoy to spend time with her, we share several diner together. We had as well our privacy.

Rosemarie's house is simple, though it has everything you might need. It is surrounded by the jungle, and you can see many animals around while relaxing in the hammock.

...To walk it's about 30 min. to the beach (playa pelada) but there is a good bicycle you can use. She's a very nice open hearted person with a lot of knowledge. I will stay there again. Also the dog "Papi gordo" is super sweet and a good protector of the house. I can recommend it a lot!

Namaha house is a very calm place to stay, I have been sleeping very well here. Rosemarie is a wonderful, loving person a good listener, and a true healer. She is so energetic and positive, as well as respectful of her guests' space. I just received a massage from her and feel very renewed and relaxed. I love her integration of different styles, combining sound healing with deep tissue work, on top of that I received psycho-spiritual coaching, she said just what I needed to hear and heal. I was very impressed with Rosemarie's healing work and want to say it was the best holistic, integrative treatment I ever received!

I liked the experience of doing quantum flow, I feel that it renews the energy of the whole body, and loads it with positive energy. I like the idea of connecting with my quantum body.

I am very happy and energized after the classes of Flow with Rosemary. Good vibes, remembering me to connect with the breathing and let it flow! Thank you, Rose.

I am feeling very grateful after the great classes of Quantum Flow with Rousmery as a teacher. She transmits lots of power and a deep connection with Mother Earth. In her classes, we all felt her honest intention to help everybody through movement and happiness, connection, and listening to the source.

I look forward to my Quantum Flow with Rosemarie every week. Rose helps me let go of what doesn't serve me and to be open to what does. I'm sort of introverted and Rose is so non-judgmental and has so much good energy that I'm extremely comfortable with her. The breathing and movements help me release stress and negative tension and open me up to potential and gratitude.

Many thanks to Rose; a beautiful, generous person who went above and beyond to make sure I enjoyed my relaxing stay. Not only was she the perfect hostess, but I have truly made a life-long friend.
LA ANFITRIONA
Rosemarie Gonzalez Gainza Rosemarie Gonzalez Gainza, RYT-500, es practicante de salud holística, maestra certificada de yoga, maestra de Reiki y fundadora del Centro de retiro Vida Asana en Costa Rica. Su estilo de yoga combina principios de Ashtanga, Bikram y Anusara, creando un flujo fuerte, saludable y feliz. Sus clases alivian el estrés y la ansiedad, mejoran el equilibrio y la flexibilidad y aumentan la fuerza y la calma. Como practicante de yoga desde 1988, Rosemarie tiene 30 años de experiencia en la enseñanza, y ha entrenado y estudiado con maestros de renombre mundial como Pattabhi Jois, Desiree Rumbaugh, Shiva Rea. Rosemarie capacitó a los estudiantes para convertirse en profesores de yoga. Criada en Argentina, Rose ha viajado y se ha movido mucho; ella ha vivido y enseñado en Costa Rica, Hawai, California, México y Sarasota, FL. Rose vive en Nosara, Costa Rica; desde Casa NAMAHA, ofrece curación, clases privadas de yoga, entrenamiento, talleres y sincronizaciones de reiki. Está terminando su libro "Lupe desde el cielo" donde comparte su desgarradora experiencia de la pérdida de una hija; en un esfuerzo por ayudar a otros a superar la partida de un alma amada. Rose es ferviente estudiante de Un curso de milagros; es buena escucha y su corazón siempre está abierto.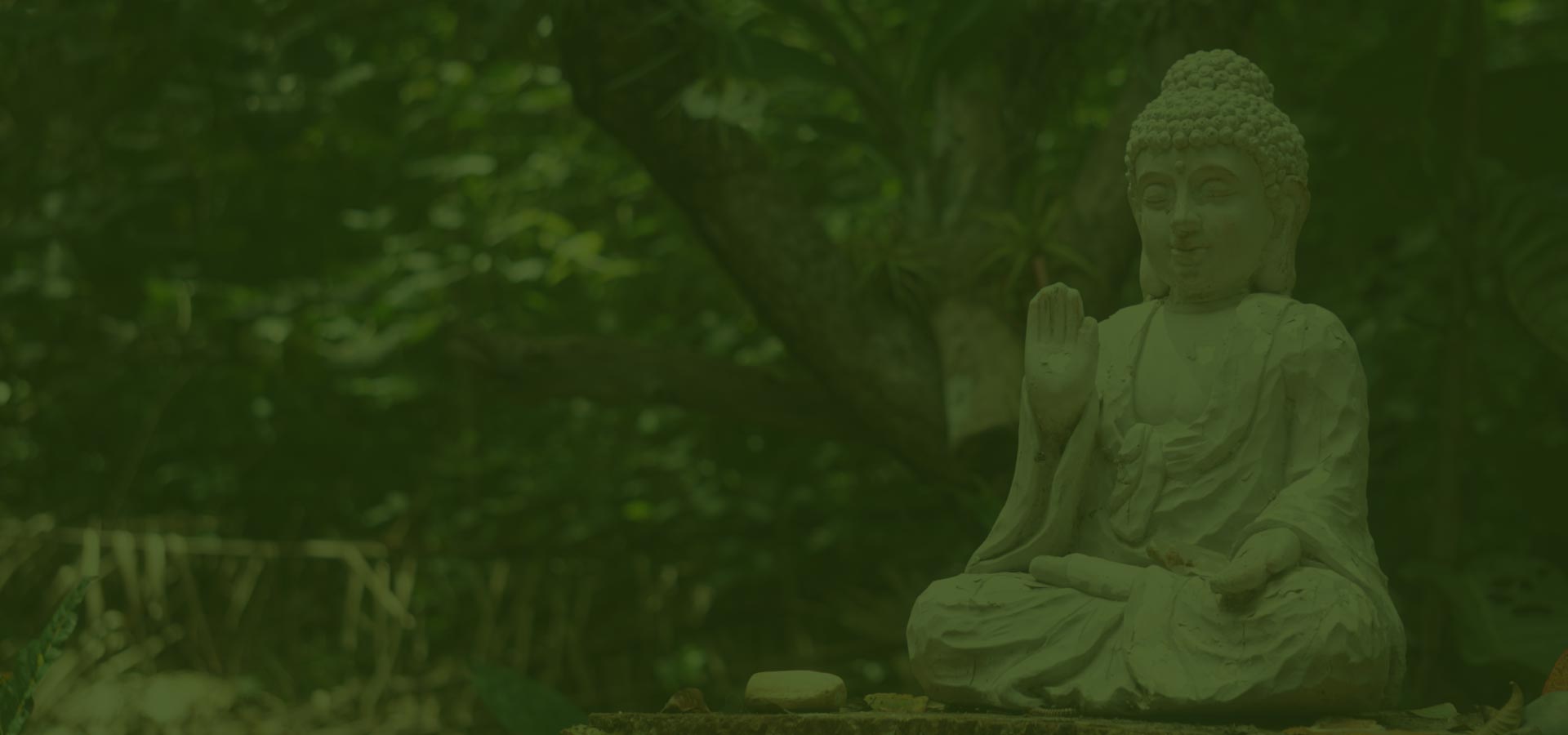 VIENES DE VISITA? COMUNICATE
Envíame tu mensaje o deja tus comentarios.